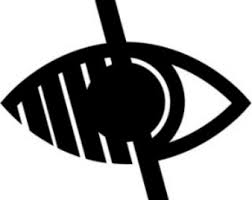 Assessment
As part of the governments reforms to the new curriculum, the previous system of levels used to report childrens attainment and progress has been removed. Prescribing a single detailed approach to assessment did not fit with the curriculum freedoms given to schools. Schools have been given the opportunity to develop and share curriculum and assessment systems which meets the needs of their pupils.
At Newcomen Primary School we have embraced this change and have developed, introduced and implemented an assessment framework to support pupil attainment and progression. Our assessment framework is built into the school curriculum which is based on the new programmes of study in the new national curriculum. At Newcomen Primary School we focus on secure learning of the real content of the curriculum and we assess this.
Staff have been involved in the evaluation of our existing practice and in the development of our new assessment system (not an off the shelf bought in package) which is tailored to our curriculum. It places a much greater focus on ensuring our children become masters of the curriculum content relevant to their age.
At Newcomen Primary School our approach is objective based and tracks childrens understanding of the objectives based on the new curriculum. Our pupils are assessed against objective criteria. Focusing on fewer things in greater depth, enables our pupils to learn and apply knowledge in a much wider range of contexts; developing secure and deep understanding. Teachers have taken ownership of our new assessment framework and are committed to shared assessment principles. These principles have been shared with parents and carers and are supported by school governors. These principles have also been shared with our pupils through our school council forum. Our focus is on high quality, in-depth teaching supported by in-class high quality formative assessment.
Assessment is part of our school development plan and is reviewed regularly. Newcomen Primary School works in collaboration with the Landmark Teaching School Alliance and with schools across the Local Authority. Our assessment framework has been shared with many schools across the authority. The head teacher (a Local Leader of Education) and phase leaders lead on assessment within school. Members of the senior management team are local authority external moderators (EYFS, KS1 and KS2).