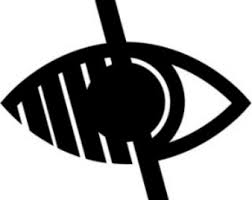 Physical Education
Newcomen Primary School is committed to providing children with high quality P.E. education experiences that enable pupils to develop physical fitness, social skills and thinking skills. Moreover, developing knowledge and understanding of health and fitness, making this a lifelong goal.
P.E. is a National Curriculum Foundation Subject and an entitlement for all for Key Stage 1 and 2 children. It is also an entitlement for children in the Foundation Stage as part of the Physical Development area of learning.
At Newcomen Primary School we aim to provide a broad and balanced physical education programme. Our aims in teaching P.E. are that all children will:-
develop confidence and competence in a range of activities and skills.
acquire a positive attitude towards and an enjoyment of physical activity.
engage in competitive sport and activities.
begin to see physical activity as part of a healthy life style.
be able to take part in physical activity for sustained periods of time.
learn to work in co-operation with others.
We recognise that Equal Opportunities are a basic right:-
To that end racial, gender, cultural and special educational needs (including gifted and talented) are recognised in the planning of activities.
Through the programme of study all pupils, regardless of gender will receive a broad and balanced variety of physical activities.
We are aware of ethnic, cultural and religious observances i.e. dress, diet and modesty, which should not preclude pupils from participation.
Curriculum Mapping
Key Stage 1
| | | | | | | |
| --- | --- | --- | --- | --- | --- | --- |
| | Autumn 1 | Autumn 2 | Spring 1 | Spring 2 | Summer 1 | Summer 2 |
| Year 1 | Games (Multi Skills) | Dance | Gymnastics | Gymnastics/Dance | Games | Athletics |
| Year 2 | Gymnastics | Dance | Games | Games | Gym/Dance | Athletics |
Key Stage 2
Autumn 1
Autumn 2
Spring 1
Spring 2
Summer 1
Summer 2
Year 3
Invasion
Gymnastics
Multi skills, Work towards, Y3 Fun-Fit Festival
Dance
Net/wall Tennis
Strike/Field
Year 4
Dance
Gymnastics
Outdoor Adventure Activities
Invasion Football
Net/wall Tennis
Athletics/Strike/

Field

Year 5
Dance
Speed Agility, Quickness/Fitness
Invasion Netball
Net/wall Tennis
Strike/Field, Rounders/Cricket
Invasion Rugby
Year6
Athletics
Fitness Speed, Agility, Quickness
Gymnastics
Basketball
Strike/field
Cricket/Rounders
Net/wall Tennis