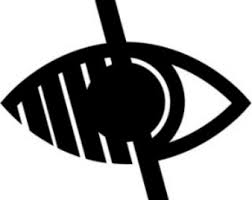 Relationships Education
Relationships Education (RE) is more than a subject. RE encompasses all that we do in school and is based on making informed choices in life. RE embraces the child as a whole and we work together to ensure the intellectual, moral, spiritual and personal development of each child. This involves teaching about how to look after our bodies, our relationships with others and the awareness of health and safety issues in the changing world of modern day society. RE provides reflection and discussion opportunities for children to ask questions in a safe and supportive environment. At Newcomen Primary School we are committed to working together with families to developing future citizens who have the confidence, skills and social conscience required to play a positive role in society today.
We provide a broad and balanced curriculum which involves and explores a number of specific aims:
know and understand what constitutes a healthy lifestyle;
be aware of one's own safety and that of others;
develop and understand what makes for good relationships with peers, adults and the wider community;
have respect for one's own cultures and beliefs and those of others;
be independent and responsible members of the school community;
be positive and active members of a democratic society;
develop self-confidence and self-esteem, and make informed choices regarding personal and social issues;
become increasingly responsible for one's own learning.
At Newcomen Primary School, we believe in a whole school approach and linking RE to the fundamental school ethos and values. We cover a range of topics to prepare pupils for challenges and responsibilities they will face their throughout their lives.
The scheme of work for RE is centred around the following themes:
Self-awareness and Self-esteem.
Keeping healthy.
Keeping myself safe.
Relationships.
At Newcomen Primary, our pupils are given many opportunities to develop confidence and self-motivation in a range of different ways. Personal, social and health education is not only taught through lessons but through many aspects of our school life.
We promote and enhance self- esteem and self- belief through a weekly celebration assembly.
School council enables children to gain a greater understanding of rights and responsibilities. It allows our pupils to have a voice and express their opinions and beliefs knowing their opinions are valued.
RE also links closely with other subjects such as science and physical education, where the children learn about keeping healthy and looking after their bodies. Along with Religious Education, PSHE promotes work with the community supporting many charities.
Healthy School
Newcomen Primary prides itself on being an Enhanced Healthy School. We are continuously dedicated to maintaining healthy schools status. This is a huge achievement for our whole school community and one that we are extremely proud of.
Keeping healthy is something we are passionate about and promote as a whole school in many ways:
School lunches that offer a balanced diet
Fruit scheme allowing children to have free fruit as a healthy snack at break time
Early Years enjoy a daily snack which offers a range of healthy food
After school and lunchtime clubs
Weekly healthy eater award
Breakfast Club
Download