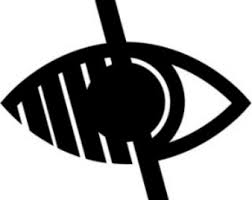 School Library
Newcomen School Library
The place to be!
At Newcomen Primary School we love to read! Reading is a key life skill and we embrace this at the heart of our learning. All classes feature studied authors and celebrate the diversity of styles.
We have an extremely well stocked, inviting school library with over 6000 fiction and non-fiction books and more than 5000 safe websites in our library catalogue. Children play a key role in the choice of books on offer and are regularly consulted with.
Our library is ever growing and changing with the addition of new books from fundraising and generous donations from our wonderful parents. We sort our fiction books alphabetically and our non-fiction books using the Dewey Decimal Classification System along with a colour coding system for younger visitors.
We like to enrich the reading experience by celebrating special events like World Book Day, National Poetry Day and National Story Telling week.
Opening times
Monday after school 3:00pm 4:30pm – This is a time for parents/carers to enjoy sharing a book with children or help with homework.
Lunchtimes – Monday, Wednesday and Friday – Children can borrow a book, share a story with friends or just curl up with a novel. Key stage two pupil librarians are available to help young children with their book selection or will share a story with them.
Newcomen's R.E.A.D. Award
Newcomen's R.E.A.D. Award has been established to promote a love of reading and giving the children the opportunity to enjoy a variety of genres and authors, embedding a deep love of books and writing styles. There are 12 awards available – all with a variety of interesting activities to enhance the reading experience.
Pupil Librarians
Our library is supported by the help of our budding librarians who begin to learn the skills of librarianship in Year 4 and continue developing through to Year 6. There is ongoing training by invitation on Wednesday and Thursday nights; this supports the children in their role as pupil librarians.