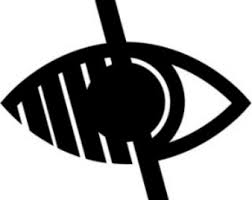 Early Years
The Early Years Foundation Stage Curriculum is grounded in active learning. Through practical activities, purposeful play and talk, pupils develop an understanding of the world and the basic concepts they will need for their learning. The Foundation Stage develops children's personal, social and emotional well being: promotes positive attitudes and dispositions towards their learning; provides opportunities to develop social skills as well as developing language and communication, reading, writing, maths, understanding of the world, physical and creative development. FS1 (Nursery) offers part time education for our three and four year olds.
Our Early Years promotes the partnership between families, professionals and community groups working within the school setting and local area. We believe this helps the children to develop a positive image of themselves as confident, competent individuals and learners.
The children are provided with a wide range of activities and experiences in a secure, safe and happy environment that enables them to make progress in their development and learning.
We provide opportunities for the children to meet and overcome challenges, make decisions and work co-operatively with each other and adults.
Formative assessment through observation of our children helps to inform planning and further extend individual learning. Children with Special Educational Needs and disabilities are identified as soon as possible and appropriate support provided.
Aims
"Every child deserves the best possible start in life and the support that enables them to fulfil their potential. Children develop quickly in the early years and a child's experiences between birth and age five have a major impact on their future life chances. A secure, safe and happy childhood is important in its own right. Good parenting and high quality early learning together provide the foundation children need to make the most of their abilities and talents as they grow up."
Statutory Framework for Early Years 2018.
We aim to provide
quality and consistency
a secure foundation
partnership working
equality of opportunity
a safe and secure environment
In addition we aim to support and develop the children's learning and development in the Prime and Specific areas of learning.
Prime areas
Personal, Social and Emotional Development
Physical Development
Communication and Language
Specific areas
Literacy
Mathematics
Understanding the World
Expressive Arts and Design
In order to achieve this we aim to plan purposeful activities through play, which includes a balance of adult-led and child-initiated activities.
The Early Years applies to children from birth to the end of the reception year.
The Early Years is based upon four themes:
A Unique Child
Positive Relationships
Enabling Environments
Learning and Development
British Values in Early Years
Respect
Star of the Day, class rules, school rules, circle time, working relationships.
Culture and beliefs, celebrate Diwali, Chinese New Year, Shrove Tuesday, Mothers Day, Fathers Day, St Georges Day, Bonfire Night, Harvest Festival, Remembrance Day, Christmas Nativity.
We do not shout out. We show respect to each other. We respect the adults. We help each other.
Working with the wider community, Tea Dance, Think Pink Day, visits within the local community including places of worship.
Tolerance
We provider positive relationships.
We promote tolerance of other cultures.
We share and take turns.
We help and support each other.
We wait for our turn when speaking to others.
We listen to others
Individual Liberty
We listen to the views of everyone.
We learn to understand the views of everyone.
We learn to give our own views in a fair way.
We make individual choices about where we work in the class.
Democracy
We are all involved in decision making.
We have a say in our learning environment.
We have a say in where we go and what we do.
We give our parents/carers the opportunity to be involved in our education.
Rule of Law
We understand our Courtesy Code of Conduct written by School Council and children in our school.
We decide the class rules.
We follow the rules to keep us safe in the playground.
We understand the rules to keep us safe during visits.
We show good manners and are polite.
Websites for children
Cbeebies stories and rhymes
https://www.gov.uk/government/publications/early-years-foundation-stage-framework–
http://www.nurseryworld.co.uk
http://www.foundationyears.org.uk/files/2012/03/Development-Matters-FINAL-PRINT-AMENDED.pdf
http://www.bbc.co.uk/schools/websites/eyfs
www.bbc.co.uk/cbeebies
http://www.bbc.co.uk/cbeebies/drilldown/stories/2/4/1/
Many games and songs including those relating to festivals
www.boowakwala.com
Many, many delightful games. Spend time exploring Videos, stories and games including switch access
www.poissonrouge.com
Games of varying quality that can be played on an IWB supporting areas of learning.
http://www.topmarks.co.uk/Interactive.aspx
The Little animals' activity centre. Plenty of good quality activities to support learning.
http://www.bbc.co.uk/schools/laac/
The Little animals' activity centre – stories
http://www.bbc.co.uk/schools/laac/story/sbi.shtml
Many stories and rhymes
http://www.lcfclubs.com/englishzone/practicezone/index.asp
ABC Playschool. Videos and games
www.abc.net.au/children/play
British Council "Learn English" – Songs and Stories
www.britishcouncil.org/kids-songs-little-kids.htm
Good quality games from a range of websites such as BBC Numbertime and Little animal's activity centre, supporting CLL and PSRN as well as other areas of learning.
www.edu.dudley.gov.uk/foundation/current/numeracy.htm
Good quality games from a range of websites such as BBC, as well as Birmingham's own, supporting CLL and PSRN as well as other areas of learning.
http://www.bgfl.org/bgfl/15.cfm?s=15&p=252,index
Problem solving reasoning and numeracy
www.bbc.co.uk/schools/numbertime/index.shtml
A virtual orchestra
ngfl.northumberland.gov.uk
Download a 'Music House' for trying out some instruments
http://ngfl.northumberland.gov.uk/music/index2.htm
Books for reading together with links to K&U and in particular, natural science
www.sebastianswan.org.uk
New and improved! Try creating your own Spot story.
http://www.funwithspot.com
Some excellent numeracy and literacy resources
http://www.ictgames.com
Particularly good resources to use on an IWB, especially for special needs
http://www.crickweb.co.uk/Early-Years.html
Free jigsaws, try the animals ones on an IWB
http://www.tibosoftware.com/download.htm
Nursery Rhymes, including sound files for musical accompaniment!
http://www.smart-central.com/
Visit the world with Barnaby Bear
http://www.bbc.co.uk/schools/barnabybear
Try out the Kaleidoscope painter on an IWB
http://www.permadi.com/java/spaint/
Downloads