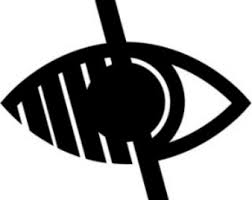 Ofsted Report
Newcomen Primary School had its last inspection in July 2016 . It was judged to "Provide its pupils with an Outstanding education."
We are immensely proud of this shared achievement which is testament to the commitment of all those associated with the Newcomen Family who strive for the very best outcomes for our children, our most precious asset.
It is a privilege to work with such supportive parents and carers, inspiring and committed staff who go the extra mile and our highly effective Governing Body, who challenge and support to ensure the children get very best start in education.
Miss Kinga Pusztai
Ofsted Report information on www.ofsted.gov.uk
To view the most recent Ofsted report, please click here
The inspirational Headteacher, supported ably by driven and passionate leaders at all levels, has been relentless in her determination to improve outcomes for all pupils.
Both staff and pupils alike live by the school's motto of 'Believe, Achieve, Succeed'. Pupils are motivated and inspired to be successful learners and make a positive contribution to society.
Leaders, governors and staff are dedicated to engaging with parents to enable pupils to flourish and excel.
The governing body is highly effective. Governors have a strong set of skills. They challenge and support leaders in equal measure.
The curriculum affords opportunities for pupils to widen their knowledge and skills in motivating and engaging ways.
Teachers and other staff are committed to ensuring that pupils are learning effectively. This results in pupils making outstanding progress.
Teachers' subject knowledge, particularly in English and mathematics, is exceptional. This ensures that pupils' subject knowledge is superb.
The approach to the teaching of writing is inspired and bespoke to meet the needs of all the pupils.
The way in which mathematics is taught is innovative. Pupils are given the tools they need to solve complex problems very quickly.
Reading underpins the whole curriculum and, because of this, children's love of books and appreciation of literature are evident throughout the school.
Pupils make outstanding progress on their learning journey through the school. This is in all subjects and across all year groups, including in the early years.
The development of pupils' spiritual, moral, social and cultural development lies at the heart of all that school staff do. They are determined that all pupils grow into respectful and tolerant members of society.
The behaviour of all pupils is exemplary. High standards and expectations are met. Pupils are proud to be part of the school family
Systems and procedures are robust in order to keep pupils safe from harm. Pupils feel safe and know how to keep themselves safe.
Leadership is exceptional in the early years. Every child has tailored activities to ensure that they make rapid progress during their time in the setting.