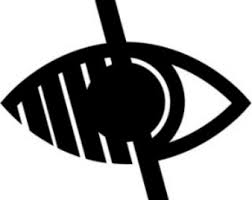 Family Questionnaire
Dear Parents, Carers and Families,
On behalf of the Governing Board and all staff at Newcomen Primary School, I would like to wish you the warmest welcome back to the new academic year 2018–2019. I am so looking forward to another year of working together with you, your families and your children – our most precious asset.
Last year was another amazing year for us all and our Family Day, All Equal All Newcomen, epitomised all that we stand for together. Thank you so much to everyone who was able to complete our Family Questionnaire. Please know that each and every response has been read carefully and all comments and suggestions are noted and genuinely valued. 240 questionnaires were returned this year – thank you so much for your time.
Each class teacher reads their own class responses. I read all questionnaires during the summer break and then write a detailed summary which is shared with all staff and the Governing Board as part of our continued whole school development work and genuine commitment to working together as a school family. As in the last eight years, a copy of this summary is shared with you, our parents and carers.
The two over arching headings in our Family Questionnaire are Pastoral Care and Safeguarding and Teaching and Learning – the core purposes of all schools. The statements used, are those used by Ofsted, in addition to other questions which the Governing Board have included for the purpose of our school and working together with our families.
1. Pastoral Care and Safeguarding: 99.8% Agree
My child is happy at Newcomen Primary School
My child feels safe at school
Newcomen provides a safe and welcoming environment
My child is well looked after at this school
This school ensure the pupils are well behaved
This school deals effectively with bullying
The school responds well to any concerns I raise
2. Teaching and Learning: 99.7% Agree
My child makes good progress at Newcomen Primary School
My child is taught well at this school
I am happy with the standards that my child is achieving as an individual
I receive valuable information from the school about my child's progress
The school is well led and managed
I would recommend this school to another parent
Newcomen Primary School is a fantastic school which of course teaches our children the skills and education they need in their future, but it also teaches the fundamentals of life good behaviour and being respectful of others. The ethos of the school goes above and beyond my expectations of a primary school. I am so pleased my child is a pupil here. Thank you to everyone that works at Newcomen Primary School.
Thank you again for your comments and your ideas; we really appreciate the time taken to complete our questionnaire. As has been evidenced over the last eight years in our genuine home school partnership, where possible, your suggestions to make our school even better will be taken on board. May I suggest that you keep this summary as a reference point and measure for the end of the academic year. I will, as always, keep you informed of all actions undertaken.
I cannot stress how appreciated your positive and thoughtful words really are to us and I thank you for your ongoing support and acknowledgement of all that we do here at Newcomen Primary School. We are here to give your children, our most precious asset, the very best possible start in their education journey.
Warmest wishes,
Miss Pusztai, Staff and Governors of Newcomen Primary School
Here are some quotes from Parents and Carers from the most recent questionnaire:
You value all children, respect their individual needs and promote inclusion in every sense of the word. You promote family values.

Communication is second to none – fantastic for planning. You set high standards and provide the teaching to match. Believe Achieve Succeed!

All staff give the children their very best – the level of enthusiasm, passion and dedication of all staff is felt from the minute you walk through the door.

I am very fond of the school. The teachers are brilliant with all the children in their care. The children all love going to school and are the teachers' no 1 priority. Thank you for making school great for my children.
You can view previous questionnaires by downloading the document from the table below.