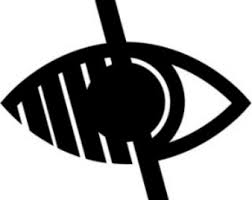 Homework
Aim
The aim of this policy is to ensure a whole school consistent approach to homework and to make homework manageable for all concerned. As the primary educators of their children, parents are encouraged to support and reinforce the shared expectations of school. Learning is a shared responsibility between children, parents and staff. In primary school the purpose of homework changes as children get older. For younger children developing a partnership with parents or carers, and involving them actively in childrens learning, is the key purpose. As children get older, homework provides an opportunity for children to develop the skills of independent learning.
Purpose of Homework
To develop an effective partnership between school, parents and other carers in pursuing the aims of the school in helping all children to achieve their potential;
To provide an opportunity for parents to become involved in the academic development of their child;
To consolidate and reinforce skills and understanding, particularly in literacy and numeracy;
To exploit resources for learning, of all kinds, at home;
To provide an enjoyable and purposeful supplement to class work;
To extend school learning, for example, through additional reading;
To encourage pupils as they get older to develop the confidence and self discipline needed to study independently.
Homework tasks may include:
Reading at home with/to an adult; (Please use Home Reading Books/Cards);
Practising and revising basic skills (spellings, tables);
Research for particular topics (using a range of sources);(Own written work not internet print outs.)
Follow-up work;
It is not recommended that children be set extended pieces of written literacy work as homework. Such work is best done within school to ensure understanding and a quality end product.)
Daily reading recommended by the government for all primary children can be done as part of the homework.
In the Foundation Stage children take home action words, letter sounds and blends to learn. Children may also be given tasks which involve finding things out and bringing in objects from home. In Nursery home activities involve using Blast resources. Parents are encouraged to share books daily with their children. Some books borrowed from school have activities or games to supplement them and consolidate class learning.