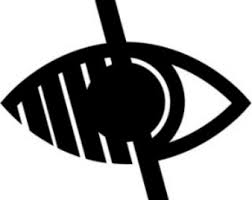 English
English is a core subject of the National Curriculum and is central to the curriculum of Newcomen Primary School. We are passionate about our thematic literary approach which allows children to read quality texts in their entirety. Cross curricular links are made to reinforce basic skills and make meaningful links in learning.
Reading
The context for reading development is provided through shared and guided reading. In addition to reading at school, all pupils are expected to read daily at home. Children are supported through a progressive reading scheme and a reading record is provided in which parents are asked to comment. We greatly appreciate the support of parents in this area. We develop reading skills through the provision of a language rich environment and by teaching a daily phonics lesson following the Primary National Strategies Letters and Sounds and National Curriculum. Children are also taught to engage with texts and to focus on comprehension.
Our aim is that all children have a true passion for books and reading which develops their love of books and continues into adulthood.
We are extremely proud of our library. This is open each lunchtime for pupils and after school every Monday from 3.00 to 4.30 pm for children and their parents/carers. Our library facilities are impressive please enjoy using them!
Letters and Sounds 
Phase one activities concentrate on developing childrens speaking and listening skills, phonological awareness and oral blending and segmenting. These activities are intended to be used as part of a broad and rich language curriculum that has speaking and listening at its centre, links language with physical and practical experiences, and provides an environment rich in print and abundant in opportunities to engage with books. Phase one activities pave the way for children to make a good start in reading and writing.
Speaking and Listening
Equal emphasis is placed on speaking and listening skills across the curriculum. Children are encouraged to speak clearly and accurately at all ages and to be confident speakers in a range of situations. Listening is of paramount importance, as is the ability to ask appropriate questions. Drama is used to consolidate learning and poetry recital is encouraged. We believe that poetry can enhance language understanding and enjoyment. Our pupils engage wholeheartedly in our termly class and individual poetry recitals.
Writing
Children are taught to write for a variety of audiences and purposes, applying appropriate grammar and using clear and consistently joined handwriting. Spelling rules based on the National Curriculum are taught as a separate lesson and spellings are sent home each week. Through the Writing Checklist, which is applicable to a range of forms of writing, children learn how to structure their sentences with accuracy and understanding. High level vocabulary is specifically taught and children learn how to incorporate it into their writing. As the same principles apply across the curriculum, understanding of the writing process becomes embedded and reinforced.
Downloads