"At National Online Safety, it is our mission to make the internet a safer place for children. We will achieve this through equipping school staff, parents and children with the knowledge they need to understand online dangers and how best to react should an incident arise."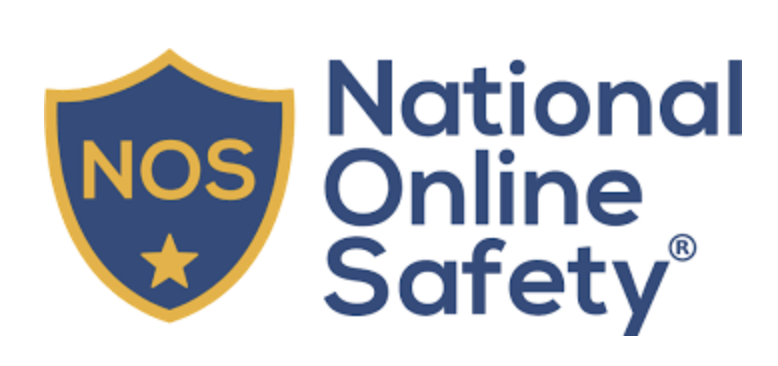 About National Online Safety
National Online Safety are a multi-award winning provider of CPD accredited courses and educational resources which help to support schools in their online safety provision. We equip school leaders, staff, parents and pupils with the knowledge they need to understand online dangers by adopting a 'whole school approach' towards online safety, with a belief that safeguarding children online does not stop at the school gates.Our Certified Schools Membership responds to current DfE statutory policy around online safety, including the revised 'Keeping Children Safe in Education' guidance, which came into effect in September 2021.
The package includes award-winning online safety e-learning, resources and updates for the whole school community, including designated roles, teachers, non-teaching staff governors, pupils and parents/carers.
For Parents and Carers
Parents and carers are able to also sign up to National Online Safety website. This will them you to access webinars and resources to assist parents and carers to improve their knowledge and understanding to in turn be able to support their children.
National Online Safety provides teachers, children and parents a range of different resources and knowledge that we need to understand online dangers and how best to react if an incident arises. By clicking the link below, you can sign up for National Online Safety and access to a number of different training sessions, webinars and leaflets.
https://nationalonlinesafety.com/
Note: please make sure you tick as 'Parent/Carer'
Annual Award in Online Safety for Parents & Carers of Children Aged 3-7 (2023-2024)
Developed by our safeguarding experts and presented by TV presenter, musician and passionate online safety advocate, Myleene Klass, this course takes you on a detailed journey through your child's digital habits, explaining the type of online world they're experiencing now, what risks they might be exposed to and just what you can do to support.
https://nationalcollege.com/courses/os-for-parents-carers-of-children-aged-3-7
Annual Award in Online Safety for Parents & Carers of Children aged 7-11 (2023-2024)
https://nationalcollege.com/courses/os-for-parents-carers-of-children-aged-7-11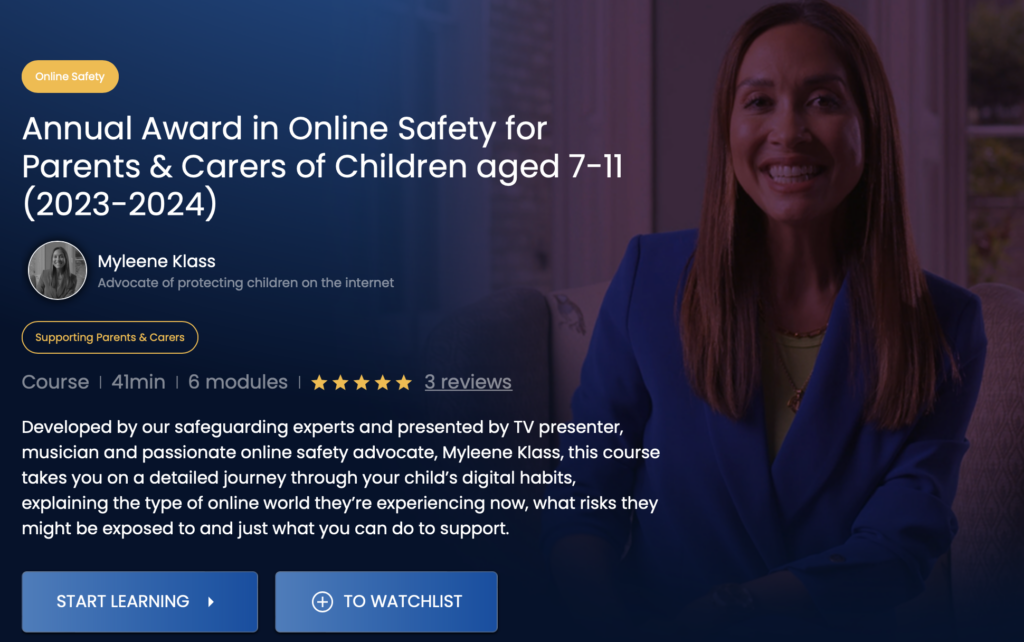 What Parents and Carers need to know about Group Chats
What Parents and Carers need to know about Roblox
What Parents and Carers need to know about Screen Addiction