At Newcomen Primary School we work with staff, pupils and parents / carers to create a school community which values the use of new technologies in enhancing learning, encourages responsible use of ICT and follows agreed policies to minimise potential online safety risks.
At home, sometimes children can be given unsupervised access to the Internet. This, potentially, allows them to gain access to social media sites where strangers can virtually enter into their homes.
As a result, it is essential that we all know how to stay safe online.
Our school community
Discusses, monitors and reviews our online policy on a regular basis.
Supports staff in the use of ICT as an essential tool for enhancing learning and in the embedding of online safety across the whole school curriculum.
Ensures that pupils are aware, through e-safety education, of the potential e-safety risks associated with the use of ICT. Additionally, we ensure that all e-safety concerns are dealt with sensitively and effectively and that pupils feel able and safe to report incidents, in line with our online safety reporting procedures.
Provides opportunities for parents/carers to receive online safety education and information to enable them to support their children in developing good e-safety behaviour. The school will report back to parents / carers regarding esafety concerns. Parents/carers in turn work with the school to uphold the online safety policy.
Seeks to learn from online good practice elsewhere and utilises the support of the LA and relevant organisations.
Our E-Safety Coordinator (Mr E Jones DHT) has gained EPICT and CEOP accreditations.
Here are links to useful websites where you can learn more about being safe on the Internet:
Information for Children:
http://www.thinkuknow.co.uk/5_7/
http://www.thinkuknow.co.uk/8_10/
http://www.bbc.co.uk/cbbc/topics/stay-safe
Information for Parents and Carers
Simon is a teacher, presenter and guide on online safety, safeguarding, digital citizenship and digital literacy, and a broad range of technology and learning related themes.
He is a regular conference speaker and trainer for Universities, Local Safeguarding Children Partnerships, Local Authorities, schools, public and private sector services, and charities.
If you have any concerns about online safety, please contact the school.
Acceptable Use Policies
Partner Websites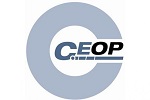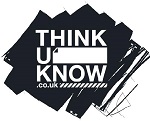 External Publications
Accreditations