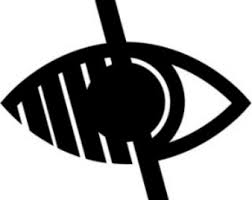 Maths
Mathematics is a creative and highly interconnected discipline that has been developed over centuries, providing the solution to some of history's most intriguing problems. It is essential to everyday life, critical to science, technology and engineering, and necessary for financial literacy and most forms of employment. A high-quality mathematics education therefore provides a foundation for understanding the world, the ability to reason mathematically, an appreciation of the beauty and power of mathematics, and a sense of enjoyment and curiosity about the subject.
The national curriculum for mathematics aims to ensure that all pupils:
become fluent in the fundamentals of mathematics, including through varied and frequent practice with increasingly complex problems over time, so that pupils develop conceptual understanding and the ability to recall and apply knowledge rapidly and accurately
reason mathematically by following a line of enquiry, conjecturing relationships and generalisations, and developing an argument, justification or proof using mathematical language
can solve problems by applying their mathematics to a variety of routine and non-routine problems with increasing sophistication, including breaking down problems into a series of simpler steps and persevering in seeking solutions
At Newcomen, mathematics is not just a body of knowledge and a collection of skills; it is a way of thinking. It lies at the core of scientific understanding, and of rational and logical argument. At Newcomen we believe that maths should provide a challenge and a sense of achievement for all pupils. We endeavour to provide an experience from which pupils derive pleasure and enjoyment, not a feeling of anxiety or apprehension. To achieve this we are committed to providing a consistent approach to learning for each child individual child.
All classes follow the programme of study as outlined in the National Revised Strategy and The National Curriculum from Y1-Y6. Emphasis is placed on mental strategies, practical activities and real life learning. Confidence is very dependent on securing number facts, including multiplication facts and number bonds. We ask all parents and carers therefore to spend a few minutes every day supporting the learning and practising of quick fire recall of mental maths facts. This can be invaluable to your child's confidence and can make a real difference when they need to apply their skills.
At Newcomen, we relate mathematics, whenever possible, to other areas of the Curriculum. Help is given to pupils to appreciate the creative and aesthetic aspects of mathematics, by observing pattern, symmetry, order and relationships in the natural and man-made environment. Pupils have enjoyed taking part in mathematical days, where they apply their knowledge and understanding of different concepts including time and fractions (Time for Time Day and Fun with Fractions Day.)
We aim to provide the children with exciting, relevant and high quality learning in mathematics.
Here are some comments from our pupils about their love of Maths:
"I enjoy gaining certificates for learning my times tables."
"It's fun singing all the songs and doing actions."
"I like to challenge others in the class."
"I like fractions!"
"Numeracy is fun and we love working out the answers."
"I feel more confident and brave now because I know my times tables."
"We love being challenged with Level 6 work."
"I like working on my corrections with the teacher."
Below are a number of web links which may help develop your child's skills further:
http://www.bbc.co.uk/bitesize/ks1/maths/
http://www.woodlands-junior.kent.sch.uk/maths/
http://www.primaryresources.co.uk/maths/
http://www.mathszone.co.uk
http://www.teachingfractions.co.uk/
http://www.topmarks.co.uk/Interactive
http://www.crickweb.co.uk/links-numeracy.html
Downloads
PRIMARY_national_curriculum_-_Mathematics_220714