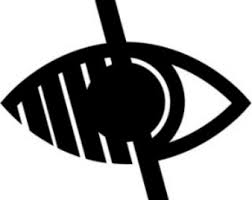 Music
Music is a universal language that embodies one of the highest forms of creativity. It is a vehicle for personal expression and plays an important part in the personal development of people. Music is reflective of culture and society and so the teaching and learning of music enables children to better understand the world in which they live. Besides being a creative and enjoyable activity, music plays an important part in increasing children's self-confidence. At Newcomen Primary School we provide opportunities for all children to create, play, perform and enjoy music, to develop their skills, to appreciate a wide variety of musical forms and to begin to make judgements about music.
There are four main objectives of teaching music in our school. We will enable children:
to play and perform; through singing and using their voices and by having the opportunity to learn a musical instrument in Key Stage 2, which will allow them to progress through levels of musical excellence.
to improvise and compose; by creating music on their own and with others by using technology and instruments appropriately.
to transcribe; through knowing and understanding how music is created, produced, communicated and then organised into musical structures, including pitch, duration, dynamics, tempo, timbre, texture and structure.
to describe music; by listening to, reviewing and evaluating music across a range of historical periods, genres, styles and traditions, including the works of great composers and contemporary musicians.
Teaching and Learning
At Newcomen Primary School we make music an enjoyable learning experience. We believe that singing lies at the heart of good music teaching. Through singing songs, children learn about the structure and organisation of music. Our teaching focuses on developing the children's ability to sing in tune, in time, accompanied by others or as soloists. We achieve this through:
weekly assemblies focused specifically on singing and covering modern, classic, religious and seasonal genres
Christmas and summer term performances
Weekly singing and music clubs for KS2 and KS1 children
daily acts of worship
Annual talent shows
We teach children to listen to and appreciate different forms of music. As part of a thematic approach, meaningful links are made with current topic subjects to further enrich the curriculum. As children progress through school, we expect them to maintain their concentration for longer and to listen to more extended and varied pieces of music. Children develop descriptive skills and learn how music can represent feelings and emotions. We teach them the disciplined skills of recognising rhythm, pitch, tone and timbre.
In Key Stage 2 all children have the opportunity to play a tuned instrument, where they use their previous knowledge and understanding of musicality to play pieces of music, individually or as part of an ensemble.
Additional Music Teaching
We provide opportunities for Key Stage 2 children to learn tuned instruments, in addition to the tuned instrument they learn in class; currently we offer peripatetic guitar lessons as an after school club. Children bring their own instruments or have one provided for them should they wish.
Newcomen Primary School believes that it is essential to allow children to develop an understanding of musical notation, so that they can progress further in Key Stage 3. We do this by using Apollo Arts.
Downloads