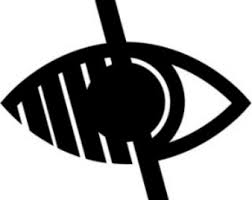 Religious Education
At Newcomen Primary School, we whole heartily believe that the teaching of Religious Education provokes challenging questions about the ultimate meaning and purpose of life, beliefs about God, the self and the nature of reality, issues of right and wrong and what it means to be human. This allows our pupils to develop knowledge and understanding about Christianity, other world religions, traditions and explores other world views that sometimes offer answers to challenging questions.
At Newcomen Primary School we provide R.E. for all children from Nursery to Year 6. It forms part of the basic curriculum as in accordance with the Education Act of 1996 which states that any Agreed Syllabus for R.E. must:
"…reflect the fact that the religious traditions in Great Britain are in the main Christian, while taking account of the teachings and practices of the other principal religions represented in Great Britain."
The children are encouraged to learn about different religions and world beliefs, values and traditions whilst allowing the pupils to explore their own beliefs and questions of meaning. This provides opportunities for the pupils to reflect, consider and evaluate their responses linked to these issues.
Furthermore, the pupils at Newcomen are encouraged to develop their own sense of identify and belonging allowing them to flourish within their own community and the wider world.
Religious Education contributes to the spiritual, moral, social and cultural development of pupils through providing opportunities in which pupils are allowed to:
Develop awareness of fundamental questions of life raised by human experiences.
Respond to questions with reference to the teachings and practices of religions.
Reflect on own beliefs, values and experiences.
Develop a sense of awe and wonder.
Explore the difference between right and wrong.
Share their experiences and feelings with others.
Pose, suggest and explore possible solutions to question about religion, life and living.
The content and nature of religious education direct us towards an active learning approach which is multi-sensory. Pupils are given the opportunity to engage with the material that is being taught – this might be through the use of artefacts from religion; through the designing and making of their own models and games; through art, music and drama; through speaking, listening and writing; through I.C.T., through smell and taste and through silence and reflection.
Extending the RE curriculum through subject days
One World, Our World celebrating different cultures
Church Week
Visit to Ripon Cathedral
Links with the local churches
Visits from different local religious groups
Educating and developing childrens awareness of the local community and beyond, i.e. Redcar Food Bank and the support of Water Aid, Barnardos, Link Ethiopia, Deepti India Project, Royal British Legion, Comic Relief and local charities.
Study of religious role models
Pupils at Newcomen have had the opportunity to embrace the learning of world religions through art work. During our British Values Days, all pupils had the opportunity to create a piece of artwork that represented a world religion and further developed their knowledge about these religions. The work was then extended by visits from religious people in our local community.
Within the Learning Area 2, the focus of celebrating cultures is paramount to our Newcomen Family. One World, Our World. These flags represent all of our extended families and allow children to learn more about the heritage of the pupils and staff. The children focus on how religion is viewed across our world. Providing opportunities to explore and question issues and views whilst further developing traditions which take place all around the world.
The teaching of Religious Education goes beyond the classroom and enhances the children's awareness of the local community and beyond. Through supporting Redcar Food Bank, Water Aid, Barnardo's, Deepti India Project, Royal British Legion, Comic Relief and local charities. Children have had the opportunity to visit local religious buildings and have listen to visitors from our local faith community.
Download